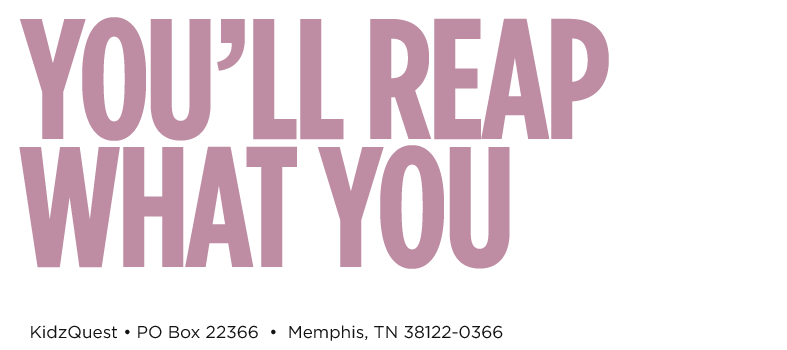 I have had the honor to be a part of Children's Church at General Ministries Conference and National Youth Convention. We were asked to minister to several hundred children on a very limited budget. In the past, we've had to provide our own sound, or work with poor hotel sound and very minimal media. Now, I'm not complaining—the "powers that be" really had no idea. All they knew was that the children were "taken care of" during the night service and the teams that came in and worked Children's Church had a real burden.
My vision was that our children would have a tremendous Holy Ghost experience at GMC and NYC, with all the sound, lights, media screens, and music that big church experiences, except it would be geared toward them. Enter KidzQuest and the Piggy Bank offering. This offering allows us to bring in some of the same great teams that have ministered in the past, but allow them to really ramp it up.
The first NYC after we instituted the offering, our first as KidzQuest, we had custom designed staging, great sound, stage lighting, and a multimedia screen in the middle of the stage. With over 400 kids per night, we were pumped. Not only did we bring fun and games, but music, characters, and ministry geared to those aged 5 to 12. Did it work? Did it help? Close to 40 kids received the Holy Ghost, and they came back every evening excited about what would happen that night.
This kind of Children's Church, now known as KidzQuest, would not be possible without the Piggy Bank offering. Not only does this offering finance KidzQuest for GMC and NYC, but it also helps in bringing the National Sunday School Teacher's conference where Sunday School teachers, Super Church teams, and youth workers come together for a weekend of intense training and workshops.
If you're an individual wanting to give to KidzQuest, we will gladly accept your offering. Churches, I would encourage you to take a service dedicated to children and receive a special Piggy Bank offering. I thank you for believing in KidzQuest and for trusting your kids to this great ALJC ministry.